Make your family smile with
SYMMETRY REWARDS!
Enjoy VIP benefits and endless extras with
Symmetry Energy Solutions. Ready to get started?
SIGN UP TODAY
Already a rewards member, login
here
Symmetry Customers Earn Rewards Every Month
Symmetry Energy Solutions customers get Reward Dollars every month that can be used to save in over 500,000 ways. Save on popular name-brands, at stores, restaurants, hotels, and more!
SAVE ON DINING
SAVE ON SHOPPING

SAVE ON TRAVEL

SAVE LOCALLY Plus Lots of Bonuses, Games & Free Perks!
Because we love our customers, you also have exclusive access to Symmetry Energy Solutions bonus perks like…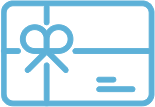 Gift Cards
Enter to win gift cards every day!

Giveaways
Enter to win products every weekend!

Daily Deals
Look out for VIP deals every day.
Bonuses
Enjoy surprise bonus rewards.

Games
Play games to win points & prizes

Birthdays
Look forward to a birthday bonus.